And then they were two, Seattle and Denver – but there's only one Lauren Draper-Wood, and once again she delves into the twittersphere to give you the best of what's been said by the best.
Talk Bad To Em Sherman.

— Leger Douzable (@LegerDouzable) January 20, 2014

Jets DT Leger Douzable happy to watch Richard Sherman let rip!
Eliminate PATs? Success rate too high? QBs better be careful. The forward pass is becoming increasingly efficient. # penalize progress

— Phil Dawson (@phil_dawson_4) January 21, 2014

With Roger Goodell discussing the possibility of eradicating PATs, 49ers kicker Phil Dawson has his say
Thank God surgery went well Dr. Surprised when they came in And saw me standing and walkin to bathroom on my own haha #solider #blessed

— David E. Wilson (@4stillRunning) January 17, 2014

Giants RB David Wilson had successful neck surgery this week, he chose to surprise the city of new York by later "mooning" out of his hospital window whilst the Dr took pictures!
I have nothing but love and respect for Bill Belichick, but he's absolutely wrong about Wes Welker's hit on Aqib Talib… and he knows it.

— Donte' Stallworth (@DonteStallworth) January 20, 2014

Wider reciever journeyman Donté Stallworth added fuel to the fire in the Talib/Welker controversy by disagreeing with former coach Bill Belichick
Shout out to whoever flew the military chopper right over our heads at practice last week with "BEAT NE!" written on the bottom

— Jacob Tamme (@JacobTamme) January 20, 2014

Jacob Tamme and his Broncos teammates will be hoping the helicopter puts in another appearance before the Super Bowl!
They show Injuries 100 times but will show a TD pass once

— Craig Robertson (@C__Robertson) January 20, 2014

Browns linebacker Craig Robertson echoes many peoples thoughts over the decision to replay Navarro Bowmans injury several times.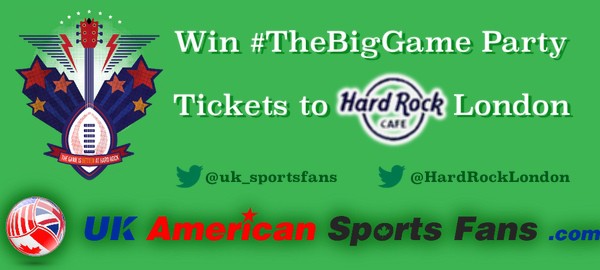 I hope we aren't on hardknocks next. That would suck.

— Martellus Bennett (@MartysaurusRex) January 20, 2014

Martellus Bennett reveals he's more than a little camera shy
Sitting here wondering what it would feel like to go to a Super Bowl. Hats off to both teams they worked hard, executed, they believed.

— Roy Miller (@Roy_Miller_III) January 20, 2014

Keep dreaming Roy, can't see the Jags heading there anytime soon…
Thought I played my last game a few weeks ago. Decided I have one more in me. Heading to Hawaii tomorrow for the Pro Bowl!

— Tony Gonzalez (@TonyGonzalez88) January 22, 2014

Falcons TE Tony Gonzalez reckons he's just enough left in the tank for an appearance at the Pro Bowl