Well, what an unpredictable outcome that was last week.
Firstly, who saw the Chiefs getting such a big lead, to not hold it, secondly the Eagles didn't fly, and finally the Chargers, charged.
So this week, sees the Divisional matchups taking place, and this week I'll begin with the NFC matchups which are San Francisco 49ers on the road to Carolina Panthers and the New Orleans Saints taking on the Seattle Seahawks, in a rematch from early December's Seahawks win. The last time these teams met in the Playoffs, saw a high scoring affair, which saw the Seahawks come away with a five point win.
As last week, the Saints enter with team numbers of 4th ranked Offence, 4th ranked Defence, 2nd ranked passing and 25th ranked rushing. To counter, the Seahawks come in with the 17th ranked offensive line, 1st ranked Defence, 26th ranked passing and 4th ranked rushing.
The Players to watch for the Saints are:
Darren Sproles who in the wildcard game had 4 receptions, totalling 31 yards, at an average of 7.1 yards per catch and 0 Touchdowns. The YPC is higher than his regular season average of 4.2 YPC however it's a smaller sample size.
Akiem Hicks who in the wildcard game made 3 combined tackles [2 solo, one assisted] for 0.5 sacks, and 0 forced fumbles. In the regular season, his numbers were 4.5 sacks from 56 combined tackles [29 solo, 27 assisted] and looked a problem against the Eagles in single coverage, and in only his 2nd season, he looks like he can really improve in the 2014 season.
The Saints didn't throw the ball too much against the Eagles, and this was likely due to matchups rather than game plan, as they had only 2 touchdowns, with one coming on the ground, their main scoring outlet was field goals [4].
In contrast, the 26.1 point per game Seahawks ones to watch are:
Marshawn Lynch who rushed 301 times, for 1,257 yards averaging 4.2 YPC and scoring 12 times in the regular season, is a huge part of their rush game and in his 7th season, and in the seasons earlier game against New Orleans, he didn't end up with the best stats, so he'll be keen to improve on them [16 rush attempts, 45 yards, 2.8 yards per rush attempt and he failed to find the end zone].
Cliff Avril who in the regular season who made 20 combined tackles [13 total, 7 assisted] for 8.0 sacks 5 forced fumbles and 0 interceptions. While there are players who will have many more snaps, when Avril is deployed he usually causes things to happen, whether a fumble, or a sack on the quarterback. Avril is in his 6th season and continues to perform his duties well, and maybe in the 2014 season, he can once again become a regular contributor as he was in Detroit.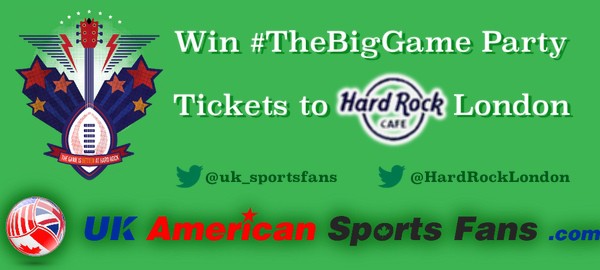 The other NFC matchup is San Francisco at Carolina.
The 49ers enter this one with 0 wins from the last three games against the Panthers, and they line up like this 24th in offence, 5th in defence, 30th in passing and 3rd in rushing. To have one of the worst passing offences under your Quarterback Colin Kaepernick is puzzling, but then of all the big plays you see, it's usually Kaepernick scrambling down the side-lines for a massive first down. The focus for this game and who you should keep an eye on to change the game for the 49ers are
Michael Crabtree who had a delightful Wild Card game against the packers with numbers of 8 receptions, 125 yards at an average of 15.6 yards per catch and 0 Touchdowns. Crabtree was used sparingly in the regular season, and following his 1105 yards of receptions in the previous season, and if he can get back to those kinds of numbers then he will be a real threat throughout the post season.
Ahmad Brooks. In the wildcard game he made 6 combined tackles, [5 individual 1 assisted] 2.0 sacks, 1 forced fumble and 0 interceptions. Coming off a season in which he managed 8.5 [career high] sacks and one 22 yard interception return, his 8th season in the league has been a good one, and certainly has the core around him to take this team one better than last time.
The Panthers come in with the 26th ranked offence, 2nd ranked defence, 29th ranked passing and 11th ranked rushing from the regular season, as they had a bye for the wildcard round.
It says a lot about the Panthers running game that in the regular season, the quarterback had more rushing touchdowns than the running back, but the 22.9 point per game Panthers ones to watch in this one are:
DeAngelo Williams: A duel threat who can catch, and run from scrimmage. In rushing his numbers were 201 carries, for 843 yards which averaged at 4.2 yards per carry, and three touchdowns, and with receiving passes, he managed 26 receptions for 333 yards at an average of 12.8 yards per catch and scoring one Touchdown. Another 8th year guy, and although far removed from his 18 TD year in 2008, [20 if you count catches too] still possess the knack and skill to get a first down when the team really needs one.
Greg Hardy – in his 4th season, he set a career high in sacks, with 15.0 from 59 combined tackles, [39 total, 20 assisted] 1 forced fumble and 0 interceptions. Each year he's been on the Panthers, he has continued to set career highs and going into next year, he'll be sure to set a high standard, although I would expect some regression in terms of sacks, although not much. Will make a big play on the D line when needed, for instance a 3rd and short, or a 4th down attempt, and will gain the ball back for his offence.
In the first matchup, you would expect that as both teams score within .2 of a point per game on average, it will be another close post season encounter, and this might be the year, the Saints find their way past the Seahawks, although the bye week will have given the Seahawks extra confidence to prove their defeat at the end of the regular season was a one off.
The 49ers outscore the Panthers by 2.5 points per game and as good as the Panthers have been, the 49ers will be better, in large because they have the experience of last year, plus the hurt of falling in the SuperBowl, and it is an unknown quantity for the Panthers of late, although they did reach the big game in 2003 before losing to the Patriots. More recently, was their appearance in this stage in 2008 before defeat and they failed to make the playoffs again until this year. Their regular season meeting ended in a one point victory for the Panthers, and it can be just as close this time with everything on the line.