Continuing to run the rule over the facts and numbers and look ahead to this weekends playoff games, here's Matt Kings outlook.
Now for the AFC.
Firstly, the Chargers travel to take on the Broncos.
It was a surprising win for the Chargers in mid-December against the Broncos and all signs are pointing towards this not being the case again.
The Chargers come into this one off a season which saw them have the 5th ranked offence, 23rd ranked defence, 4th ranked passing and 13th ranked rushing. To counter, the 37.9 point per game Broncos have the 1st ranked offence, 19th ranked defence, 1st ranked passing and 15th ranked rushing.
For the Chargers the ones to watch this week are:
LaDarius Green :
In the Wildcard matchup last week, he managed 3 receptions for 34 yards which averaged at 11.3 yards per catch and scoring once. In the regular season his receiving average was 22.1 yards and he scored three times, although he didn't feature in every game. He is only in his 2nd year, so more game time will come as he fully acclimatises to the league and if he can keep up the average yardage, he could have a very big season in 2014.
Donald Butler:
In the Wildcard game he managed 12 combined tackled [9 total, 3 assisted] , 0 sacks and 1 forced fumble. In the regular season he managed 0.5 sacks off 84 tackles [71 total 13 assisted] 0 forced fumbles and 1 interception. While other teams will have higher sack and fumble numbers from their inside linebacker, this is a solid effort from the 4th year guy. Although in the regular season, he managed 3.0 sacks just a year ago. Every player has a down year, and it looks like this was it for Butler.
As the Broncos earned a bye week for the wildcard round, the regular season numbers, for the ones to watch are as follows:
I'm not a huge fan of picking the Quarterback as the one to watch, as there are other guys on the team that can make him look better than he is, but in this instance, Peyton Manning is the one to watch, as it is isn't just the Chargers he is playing, in a similar way to how Tony Romo is known to battle December, this is Peyton's time to prove he doesn't fear January.
His numbers in the regular season read like this:
450 completions from 659 attempted throws, 5,477 yards averaging 8.3 yards per completion, 55 touchdowns. A record setting regular season in all departments as he set a new record in touchdowns and total yards. With four of his receivers scoring double digit touchdown numbers he definitely doesn't have that one go to guy that some quarterbacks like to utilise.
Danny Trevathan 128 combined tackles [87 total ,41 assisted] , 2.0 sacks, 3 forced fumbles and 3 interceptions. Trevathan is only in his 2nd year, and has upgraded his numbers across the board from his debut season. Very likely to improve further in the 2014 season.
With a 13 point per game advantage to the Broncos, will the bye week have the desired effect, or will the Broncos be flat?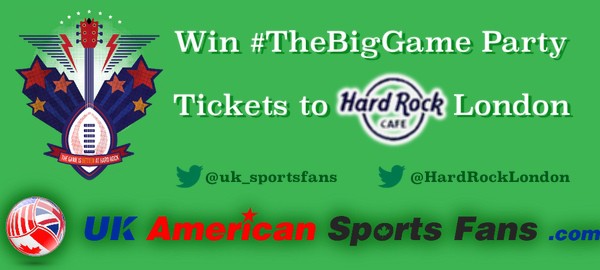 Finally this week, the game between Peyton's former team, the Indianapolis Colts taking on the New England Patriots.
Indianapolis comes into this one after overturning a huge deficit against the Chiefs last week, and has all the momentum, but as we saw with the Eagles, momentum doesn't mean a much in the post season. They also come into this one with the following team numbers:
15th in offence, 20th in defence, 17th in passing, and 21st in rushing.
The individuals worth watching:
Antoine Bethea: In the Wildcard game he made 9 combined tackles [8 individual, 1 assisted] 0 sacks, 0 forced fumbles . In the regular season, his numbers were 110 combined tackles [80 individual 30 assisted], 1.0 sacks, 0 forced fumbles and 1 interception. This is the kind of player the Colts need to get in the face of the Patriots running game, or to rush Tom Brady into making bad throws. It is still a relatively new offence to learn each other, and the defence is suspect without Vince Wilfork [as you'll see shortly].
T.Y Hilton- In the Wildcard game his numbers were 13 receptions, for 224 yards which averaged at 17.2 yards per reception, scoring twice. The average yards per carry is not too dis similar to his regular season average [13.2] from 82 receptions for 1083 yards in which he scored five times. This was just his 2nd season in the league, and improved on snaps played in, targets, yardages and touchdowns from the previous year. These numbers again should continue to rise in his third year.
New England Patriots
Having not played the Colts in the regular season, both teams are far different from the teams which locked horns in November 2012, which saw Tom Brady lead the Pats to a 59-24 win, and haven't lost in their last three meetings against the Colts. They enter with the league's 7th ranked offence, 26th ranked defence, 10th ranked passing and the 9th ranked rushing. The ones to watch in this one for the 27.8 point per game Patriots are:
Julian Edelman who in the regular season managed 105 receptions for 1,056 yards at an average of 10.1 yards per completed catch and six touchdowns. Pretty good year for this 5th year guy, and worked his way into a starter role and when the rest of the receivers got injured, he was there to help Tom Brady and his career highs improved. Could also improve in the 2014 season, if Gronkowski can remain fully fit for the year but has always had pretty solid yard per carry averages for his career in which it hovers around 9.5 – 10.0.
Rob Ninkovich: 91 combined tackles [42 total, 49 assisted], 8.0 sacks, 2 forced fumbles and 0 interceptions. Ties his career high in sacks, which he first set last year, and he really improved his snap totals as the previous high he'd had for tackles was 74 in 2011 and finished the regular season with 1.0 sacks in both of the final two games. After Wilfork, this is the guy you would want out there on defence.
With the Patriots holding a 3.4 point per game advantage over the Colts, there isn't any reason why this encounter should result in anything different than the previous three meetings between the two teams, that said, should injury occur to Ninkovich, I'm not sure the Patriots have enough in them to stop the Colts from scoring enough. Their offence is definitely good enough to outscore the Colts though.