Matt King is diving into the numbers once again to give a break down on who and what to look out for this Sunday in the AFC title game.
This is nearly it, almost everything that you play football for, but one last game to negotiate before you get to play for the ultimate prize, this week Conference Championship games.
There are just four teams left, and after this, will stand just two, and only one can win the Lombardi Trophy.
I'll start this week with the Brady/Manning matchup, and the Patriots dispatched the Colts in the end last week with relative ease. A big part of this was as I stated last week, the ability to outscore the Colts, but they also had some huge defensive performances which I'll cover in more detail in a moment.
Firstly, the all-important numbers one more time:
Patriots: 7th in Offence, 27th in defence , 10th in passing and 9th in rushing.
Last week, was more about the rush plays for the Patriots [and INT's] and the star performer was LeGarrette Blount. In his first year with the Patriots, and 4th in the league he had 153 carries, totalling 772 yards which averaged at 5.0 yards per carry and he scored 7 times. He carried this one into last week's game with this effort:24 carries, 166 total yards which averaged 6.9 yards per carry, and scored four touchdowns, which is a franchise single post season game record. [Steven Ridley scored the other two, also on the ground].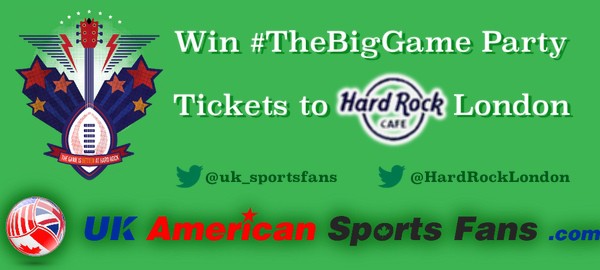 If he can get going early in this one, Blount was kept quiet in the regular season game between these sides, which was remembered for the Patriots come from behind win, as they trailed 24-0 at half time in a dramatic overtime win. Though this was back in Foxboro it is an entirely different atmosphere in the Sports Authority Field.
The Defensive unit was all around solid scoring no fewer than four pickoffs against Andrew Luck, and the pick of these was from Jamie Collins who returned it for 20 yards. This is his rookie year, and his numbers from the regular season were 43 combined tackles [24 solo, 19 assisted] 0 sacks, interceptions or forced fumbles. Not a starter by any means, but he had a big game last week with numbers of six combined tackles [three solo, three assisted] 1.0 sacks, 0 forced fumbles and one interception which I mentioned earlier. Look for Collins to make an impact in a similar way, while the more experienced primary look to grind down Peyton Manning.
The Broncos come in with:
1st ranked offense, 19th ranked defence, 1st ranked passing and 15th ranked rushing.
They pretty much cantered to victory without really getting out of the first two or three gears against the Chargers and never looked like losing either. With the offence throughout the playoffs, seemingly on the ground, so this brings me to the Broncos Ones to Watch and they are:
Knowshon Moreno had 23 rushes for 82 yards at an average of 3.6 per carry and scoring once in last week's defeat of San Diego, and with 36 attempted passes from Peyton with just 25 of them connecting, this proves that the playoffs, so far have been based upon the ground and pound style of play. Moreno in the regular season had numbers of 241 carries, totalling 1,038 yards, at an average of 4.3 yards per carry and scoring 10 touchdowns.
Secondly, the defence have to be on their game too, as one mistake at scrimmage, could result in a penalty which could turn a 3rd and long into a 1st and goal for example.
The second one to watch for the Broncos this week is Matt Prater. I sense it may be an unusual choice, but with the tension turned all the way up to get to the dance, it could come down to a field goal here, or a missed field goal there. He was 1-2 in FGs last time out, both between 40-49 yard attempts. In the regular season, he was 25 from 26 attempts, and the only one missed was a 50+ yard attempt. As a 3 point kicker, he is a sure thing, but in the playoffs, there's no such thing as a guarantee.
If you have read, it's been speculated on the internet, that this could be Peyton's last go round, and I would hedge my bets that Brady and Belichick won't be around for much longer either, so this in theory could be the last time we see them all face off against each other, and in fact play a playoff game entirely. What a career they've all had, but it's not over yet, and I wonder how many cries of Omaha we will hear this week, place your bets below, and the closest wins a thumbs up.