This game proved to be everything it promised to be, hard hitting, no nonsense, and ultra competitive. In the end the best team on a consistent basis all year, the Seattle Seahawks beat their biter rivals San Francisco 49ers, 23-17.
Playing from behind, down 10-4 at halftime the Seahawks had to play at their very toughest to claim their place alongside the Denver Broncos in New York in two weeks time.
Just like the game earlier in the day, the two offences struggled to move the ball against some strong defensive play, and in fact it was on the very first play that the 49ers D proved what kind of day it was going to be as Aldon Smith chased down Russell Wilson, stripped the ball from him and fell on the fumble. The Seahawks D then stood tall and held the Niners to a field goal. In the second quarter Anthony Dixon dove over the pile to put the 49ers up by 10. Seattle managed to break their duck before the halftime, Steven Hauschka chipping a 22 yard field goal.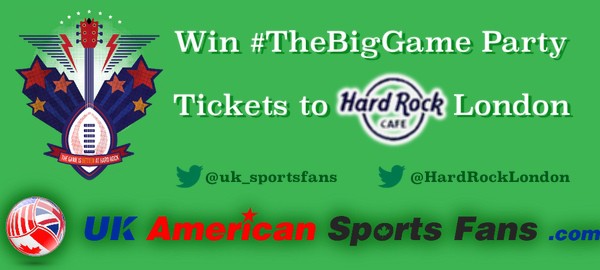 The running game was something that both teams were struggling with but Marshawn Lynch broke free and cantered 40 yards for a breakout score which tied the game at 10. Anquain Boldin caught a 26 yard pass from Colin Kaepernick to quickly respond and put San Francisco up by seven again. Still time in the third period for Hauschka to add another three points and end the quarter just 17-13 down.
Early in the fourth Jermaine Kearse gave Seattle its first lead in the game catching a 35 yard pass from Wilson, then the Seahawks D took over and really showed why they are the number one D in the NFL.
Hauschka added another field goal to put the 'Hawks up by six.
Kaeparnick was imperious all day with his running but it would take more than that in the closing three minutes if they were to pull this one out the bag. On 4th and 2 just at the two minute mark he converted a pass to Frank Gore to keep his dream alive of back to back Super Bowl appearances. They got as close as the 26 yard line but his intended pass for Michael Crabtree was tipped in the end zone by Richard Sherman and intercepted by Malcolm Smith to effectively end the game.
Three routine kneel downs later and Seattle were headed to New York to face the Denver Broncos.
In a game that didn't disappoint it was only fair that, like in the AFC title game, the best overall team won, and now we have the best two teams slugging it out in two weeks time for the right to be called champions.