After 19 weeks of the most unpredictable, crazy season we've seen in a long time, we're down to the final four: four teams who almost everyone predicted would meet in the Conference Championship. An anti-climax? Not on your nelly.
These were the matchups that everyone wanted to see now that we're in the business end of the NFL season, and I'm sure that we'll see two games that live up to all the hype and more. Two ridiculous defenses in the NFC and two big-time offenses in the AFC, these two games could be epic, and that's not overstating the potential of this weekend. As you can tell, I'm kind of excited, so let's get right into it, starting at Mile High where it's a face-off between two future hall-of-fame QB's.
Sunday 8:00pm
AFC Championship
New England Patriots @ Denver Broncos
Tom Brady travels to Peyton Manning once again, and this time it's for a place in the Super Bowl. These two greats have gone up against each other many times in the past, and every time it's been all about them, but this time it could be different. Both teams have showed their ability to mix it up depending on the situation, adding a power running style to the slinging, high speed passing games that they are naturally suited to.
Both sides have also showed that they can tighten up defensively too, something that will be very welcome for both head coaches. Instead of going all out to score points, they can rely on their defence to make the odd stop where, earlier in the season, they struggled to do so. The Patriots' defence has been an improving unit all year, and to give them credit, they have been quite impressive at times compared to what they were last year. Last week saw the unleashing of Jamie Collins, New England's first pick from this year's draft, and he showed exactly why he was taken that early. His athleticism and nose for the football are scary and I can't help but think that he'll have an impact on the game. The Broncos showed last week that they aren't pushovers on that side of the ball either, but the last quarter comeback attempt by the Chargers illustrates that there are still issues for Denver's defence, especially with Chris Harris, one of their top CB's, out injured.
If you looked at the game in a simple way, Denver's offense trumps New England's, while the Pats' D beats the Broncos unit: but football is not played on paper, and I'm sure Bill Belichick and John Fox will have brand new wrinkles to their gameplans; things we haven't seen yet this season. The more I look at this game, the more it seems that Denver will just have too many weapons for the Pats, especially if the Denver ground game keeps rolling against an average run defence. But at the same time, New England's been here before. They gave up a million yards on the ground last time out and came away with the win, and who says they can't do the same again?
Manning will put some points up tonight, that's a given, but there's just something that's telling me he'll make a mistake or two too many against a Pats D that loves a turnover. It will be tough for the Patriots against a crazy home crowd at Mile High, but Brady's done it all before, and all the stats are against the Broncos. Brady's never lost to a Del Rio defence, Manning's playoff record is dodgy, New England have already beaten Denver this year: there's something in the air. It would just be typical of Bill Belichick to take this Patriots' roster to a Super Bowl wouldn't it: this was supposed to be the season that New England fell away, instead they could be in New York at the season ender.
Patriots 30-28 Broncos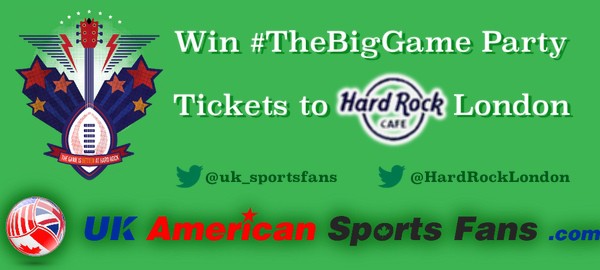 Sunday 11.30pm
San Francisco 49ers @ Seattle Seahawks

Oh man, am I looking forward to this. Two teams who basically hate each other playing a brand of football that with all of the new safety rules in the league, you wouldn't have thought was possible. I'm wincing at the very thought of what the first hit in this game is going to sound like.
Everyone knows about the atmosphere in Seattle, and the Niners will have learned a lot from their last visit, so it wouldn't surprise me if their whole playbook had been converted into hand signals. The 12's will be screaming at the top of their lungs for the whole game, and with tickets only handed out to 'locals', expect the hostility to be cranked up a notch. San Francisco are going to have to be careful in keeping their discipline, because with that crowd, the officials will find it difficult to stop themselves from subconsciously bowing to their demands.
We've seen enough of both teams this year to know that there will be 60 rushing attempts at least, and the QB's will be scrambling to pick up those vital first downs, but it will be the passing game that makes the difference here. The 49'ers have made giant strides in that respect recently with the return of Michael Crabtree, but these Seattle CB's are a tough out for anyone, while the Seahawks will be hoping to use Russell Wilson's mobility to open up some big plays down the field. I have a feeling that the Niners' corners aren't actually as good as they are hyped up to be, and although missing Percy Harvin, Seattle's receiving corps are better than billed.
Marshawn Lynch will do what he always does and pound the rock, and it seems that San Francisco haven't really learned how to stop the big man yet, although you can bet your life that they've made it their priority to try. Seattle's attention will be on Frank Gore, and keeping him under 80 yards total could be what wins them the game, because a lot of the Niners' big plays are the result of play action and the threat of Gore.
Although San Francisco are much better now than they were when they last visited Seattle, it seems that this was the game that Seattle's organisation, from top to bottom, have been preparing the city for. All of the atmosphere, all of the chippy play, all of the talk has been to prepare their team for this game. They knew it would come down to this right from the start, and because of that, they know what it will take to win.
49ers 17-23 Seahawks